People Tree - Our New Brand - Sustainable and Fair trade fashion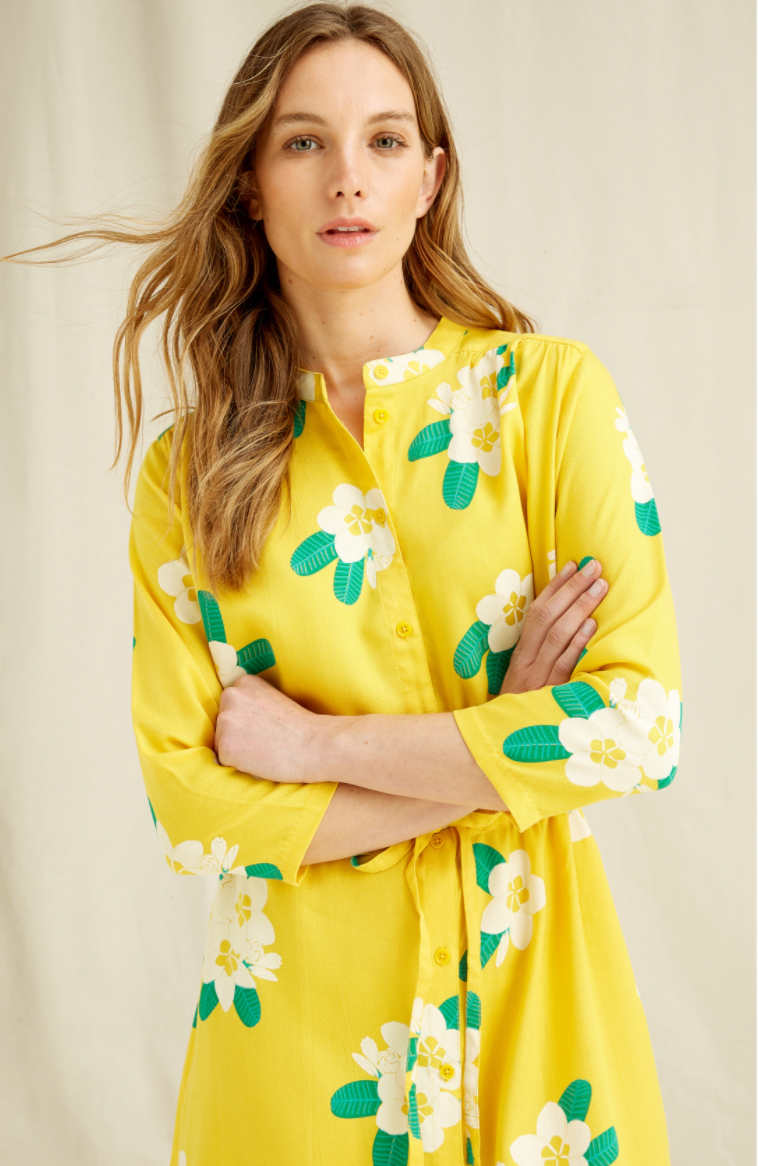 #Sustainable and #FairTradeFashion Brand #PeopleTree. We are really pleased to be associated with this brand and share their values for the future of the fashion industry. Each item of #clothing is made from the best of #sustainablefabrics including 100% #organiccotton, and #tencel. TENCEL® is a cellulose fibre derived from wood pulp in a unique closed loop system that recycles almost 100% of solvent in the closed loop process and is biodegradable.TENCEL® has a soft, smooth finish, drapes well and absorbs moisture.
There is also lots of information regarding who made your clothes and the journey that they have come on and who benefits at the end of the day from the clothes that you buy. People Tree is a pioneer of Fair Trade fashion and is a licensee of #FAIRTRADE certification. This means that products that have the Fair Trade mark are fair trade certified throughout the whole supply chain. Through close partnerships we work to the highest Fair Trade standards on projects to support our producers, this includes hand skills training, the development of natural and low-impact dyes and organic cotton farming.
People Tree loves #fashion. They believe that fashion can be used as a tool for sustainable development, protecting people and the #planet. People Tree considers peoples' livelihoods at the very beginning of the design process, from the moment a garment is sketched.
Like most fashion companies, People Tree is passionate about fit, fabric and detail. They love experimenting with new materials, and spare no effort in creating truly beautiful garments.But People Tree designers dig a lot deeper when they sit down with an empty sketchpad: They consider how to create work in developing countries. Their designers embrace that every choice the make, affects the lives of the producers making their creations.
This is a truly wonderful concept for the future of the fashion industry which will have taken a big hit in the coronavirus epidemic. Maybe it will give us time to think about how our clothes are made and where they come from. Smaller communities that can benefit rather than be exploited.